Bateeq Participates in Seoul Fashion Kode 2018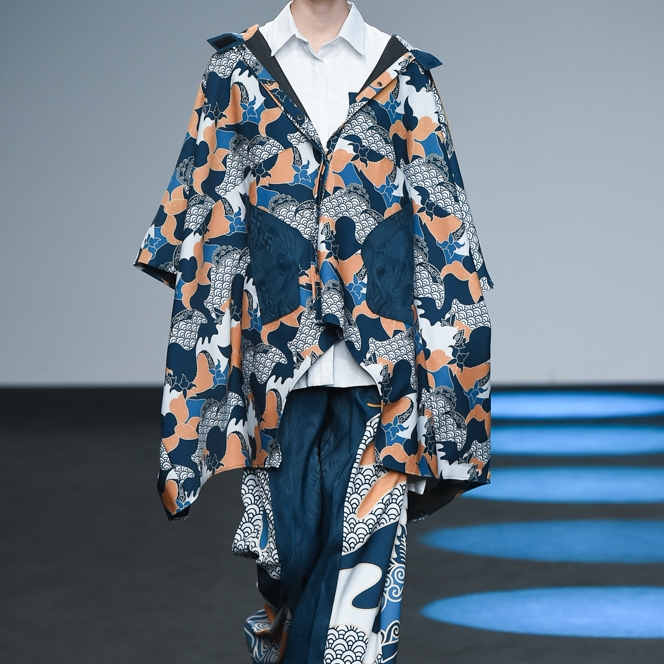 On 17th March 2018, bateeq participated in Seoul Fashion Kode (SFK) 2018, which was held at the S-Factory in Seoul, South Korea. SFK is an annual fashion exhibition and trade show which aims to provide a platform for South Korean and international fashion brands to showcase their creativity and unique collections. At the event, bateeq's CEO and Creative Director Ms Michelle Tjokrosaputro unveiled the brand's latest Fall/Winter collection themed 'Kelir' — refers to the screen used in this artform, which included combining elements of Indonesia's traditional culture of batik and shadow puppet plays with modern designs; creating a truly original collection.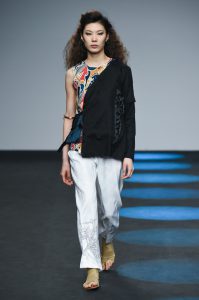 The clothing line incorporates two motifs, Delikan, and Lituhayu. Delikan — meaning to hide in Javanese — signifies that images can be used to convey important messages such as morals and ethics. This motif was combined with the Kawung Prabu and Banji batik designs. Kawung Prabu was traditionally reserved for royalty as the motif represents power and justice. The Banji motif contains straight and twisting lines that symbolises how life should be led with firmness as well as flexibility.
The Lituhayu motif is formed in the shape of a crow, using designs from the clothing of the Wayang character Dewi Larasati. Combined with the batik motif Gringsing, the design symbolises prosperity and fertility.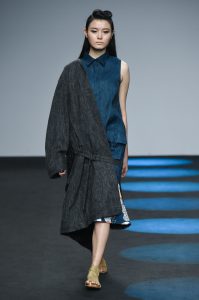 Utilizing laser cutting technology to apply the trompe-l'oeil technique, the collection produces silhouette-like effects to create an optical illusion. As such, when viewed from up close, every piece presents its own individual style with subtle differences in texture, colour, and design.
In capturing the colour themes associated with the winter season, bateeq has incorporated the colour blocking method that pairs the bold palettes of autumnal hues — red, orange and white — with varying tones of blue and black. These contrasting colours enhance the distinct design of every piece in the collection.
Furthermore, the brand took the opportunity to demonstrate its use of more sustainable materials such as tencel which is made from wood pulp cellulose and is fully biodegradable. Additionally, the clothing line also blends jacquard woven fabrics made from wool-cupro, cotton, and polyester.
Through its participation in Seoul Fashion Kode 2018, bateeq is bringing its inspiring collection of contemporary and traditional batik motifs to the international stage; amplifying this age-old artform in the mainstream fashion industry.